Holes (2020-2)
Originally created to be viewed through a peephole, Holes is a short abstract film that hints at an imaginary journey traced by oil pastels, white spirit, milk, ink, detergent, lipstick and pomegranates using hand drawing, fingers, After Effects and a microscopic camera.
The soundtrack was designed by Anat Ben-David.
Installation version
The film was created for a solo exhibition that ran at ASIFAKEIL, Q21, Vienna from 1/12/21 – 20/2/22.


Download PDF of ASIFAKeil catalague here.
In this installation, glimpsed animation is glimpsed through a giant peepshow made of layers of black paper that hints at a visceral and haptic journey through the body. There is one large peephole in the square window and a number of smaller peepholes in the triangular side window.
Original concept model:


More exhibition shots from Q21, Vienna: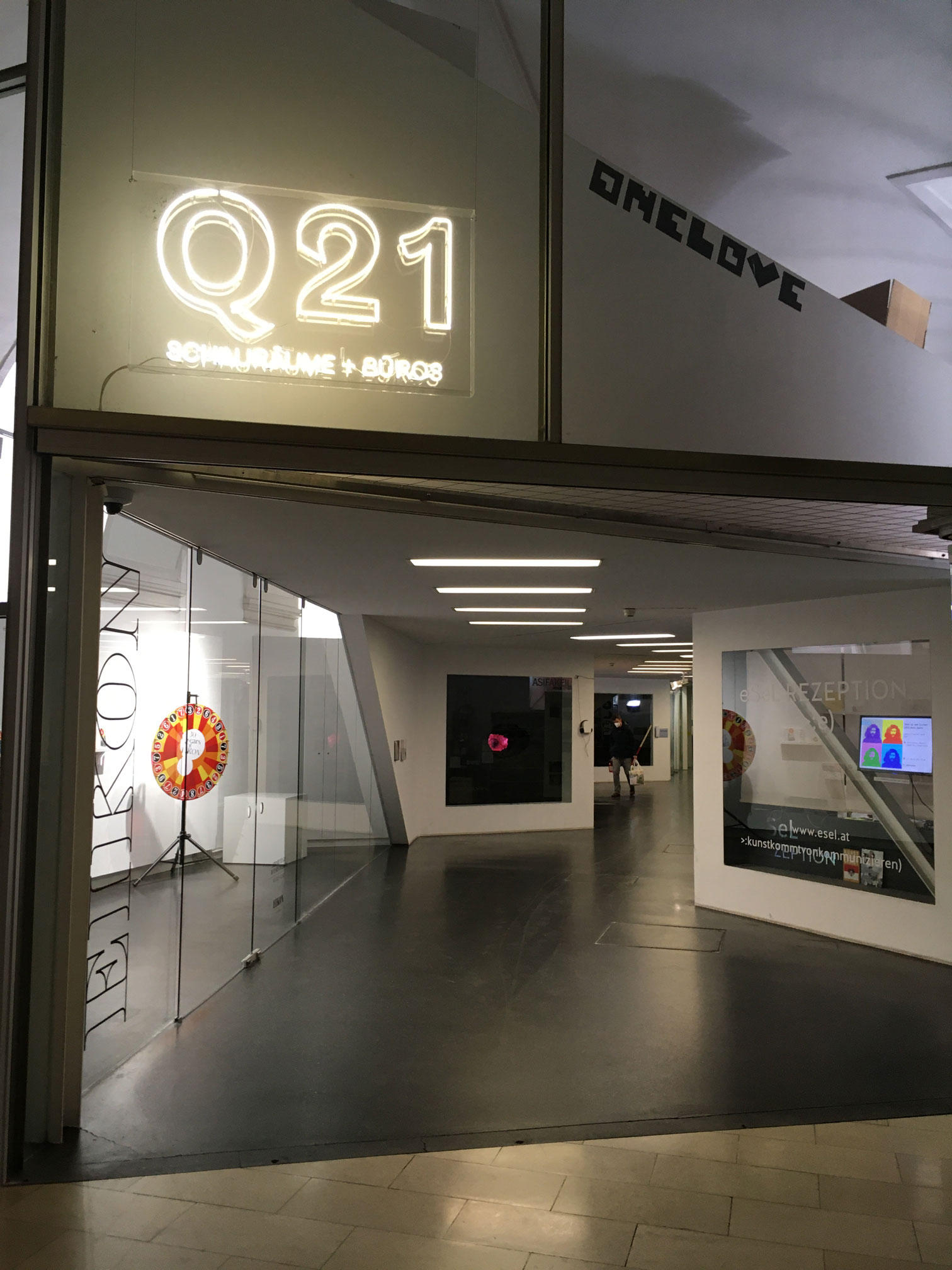 The installation has been included in a number of other group exhibitions including Fission: The New Wave of International Digital Art at Guizhou Provincial Museum and Beijing Illumination: An Artistic Journey of Changping, Xiayuan Art Season, Changping District, Beijing, China.


Short film
Stills from the film:
The film is currently touring festivals and screenings include: