Erasure (solo exhibition, 2018)
Overview of the exhibition filmed by Soo Yeon Kim
Scouring, scrubbing, sweeping, bleaching, rinsing, brushing away – all of these words refer to different ways of removing dirty marks during the act of cleaning. All of these processes were also used to make the works in the Erasure series.
The word 'erasure' has a number of possible interpretations that could refer to removing part of a drawing, cleaning away dirt, censorship or obliteration. Through animation, sequential works on paper and performance, processes of erasure are used to record the duration and actions of domestic labour. Based on the artist's own early experiences of working as a cleaner, these works use repetitive actions of scrubbing and scouring and the textures of ink, bleach and other cleaning products to capture the time taken, materials used and physical actions made through cleaning; to make invisible labour visible.
Download exhibition catalogue here.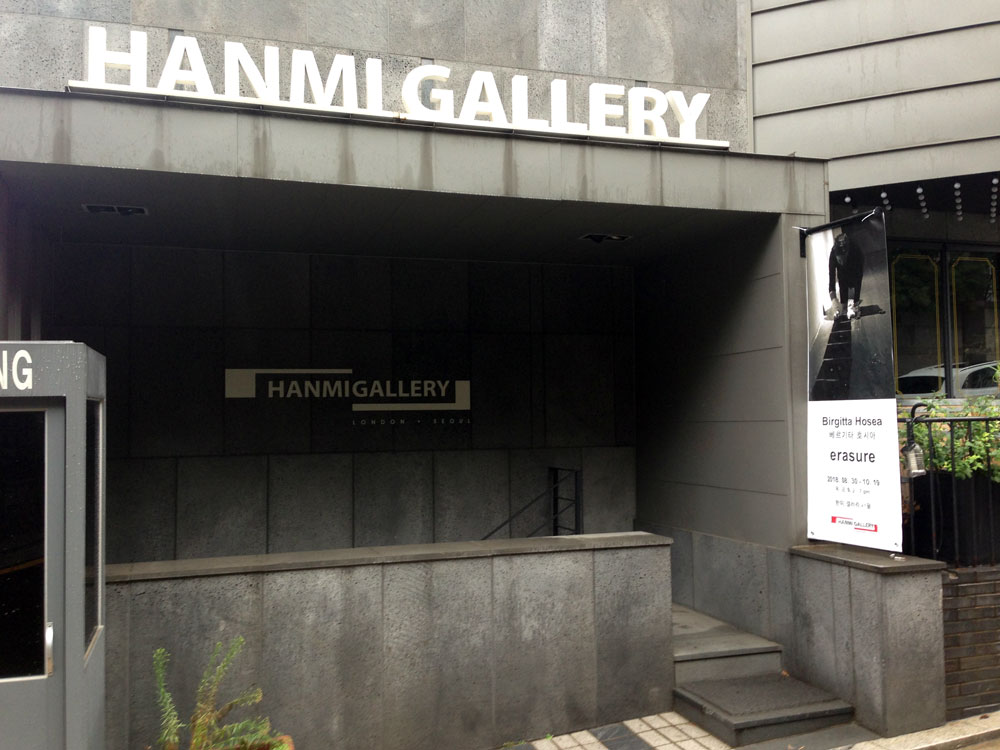 Hanmi Gallery, Seoul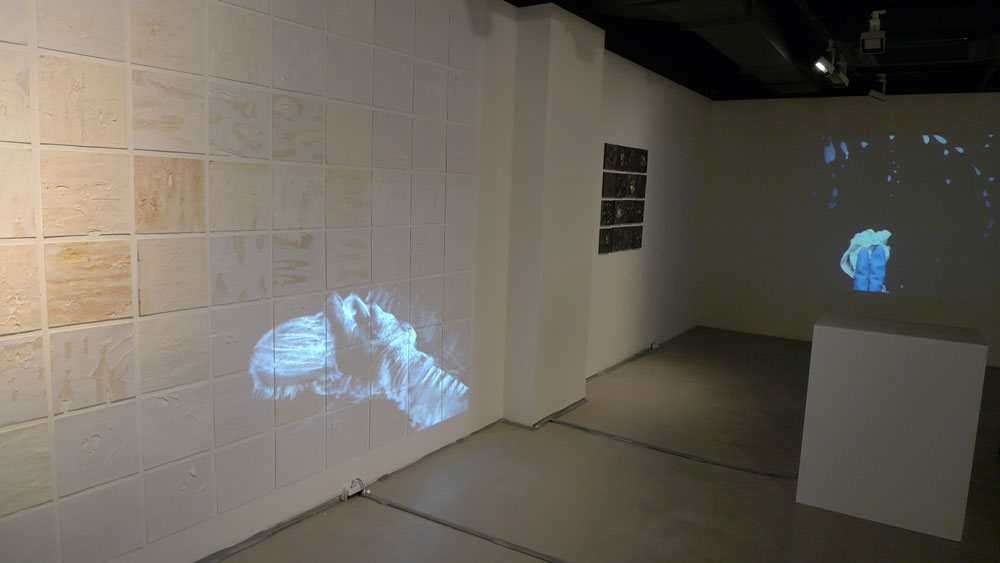 Exhibition view, Scrubbed Clean, Scoured I-XVI, Erasure film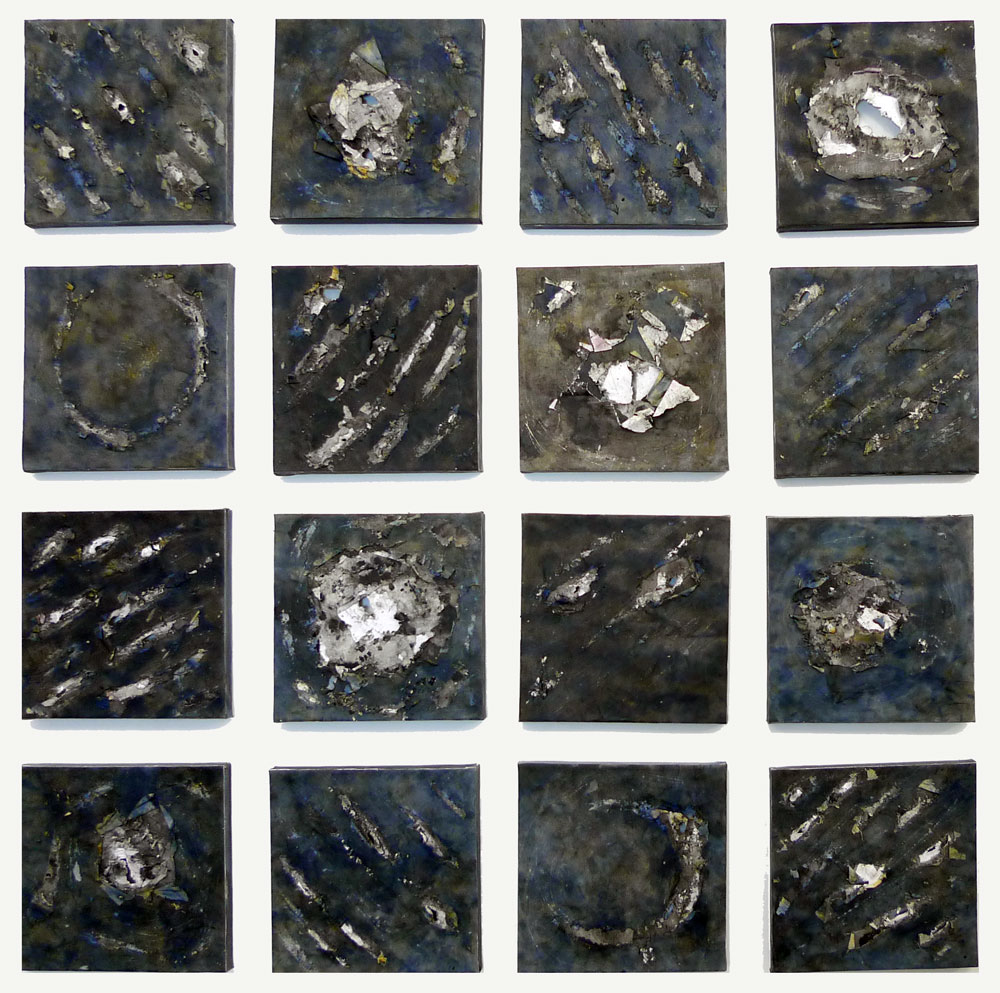 Scoured I-XVI (bleach, ink, paper on canvas, 16 @ 20x20cm)

Scoured X, detail

Exhibition view, Scoured I-XVI, Erasure film

Exhibition view, Erasure film, Rosary Drawing XII documentation

Exhibition view,Rosary Drawing XII documentation

Rosary Drawing XII performance at the Private View


Exhibition view, Minus Me I, How Eating Makes You Hungry, Minus Me II, Warping the Weft

Minus Me I, How Eating Makes You Hungry, Minus Me II (J cloth, cut and burnt books, 13 x 20cm, 2018)


Cleaning I & II, part of the series but not included in the show due to fragility (watercolour paper, foam board, 20x31.8cm, 2016)

Artist's talk at the Private View, 2018

Exhibition plan to scale made by Birgitta Hosea in Sketch Up

Exhibition plan to scale made by Birgitta Hosea in Sketch Up
Exhibition plan to scale made by Birgitta Hosea in Sketch Up