dotdot dash
A participatory light action with voices, orginally commissioned by InspiralLondon as part of a festival of site-specific artworks and performances to be experienced on a nocturnal art walk inspired by Charles Dickens's writings about walking at night and his walks from London to Kent.
In the original action, intrepid walkers follow a route through Gravesend to the tunnels cut from chalk pits near Ebbsfleet International station where Birgitta Hosea leads everyone in a mass light action with lasers and improvised voice – sending messages along the Estuary to frighten away all the terrors of the night.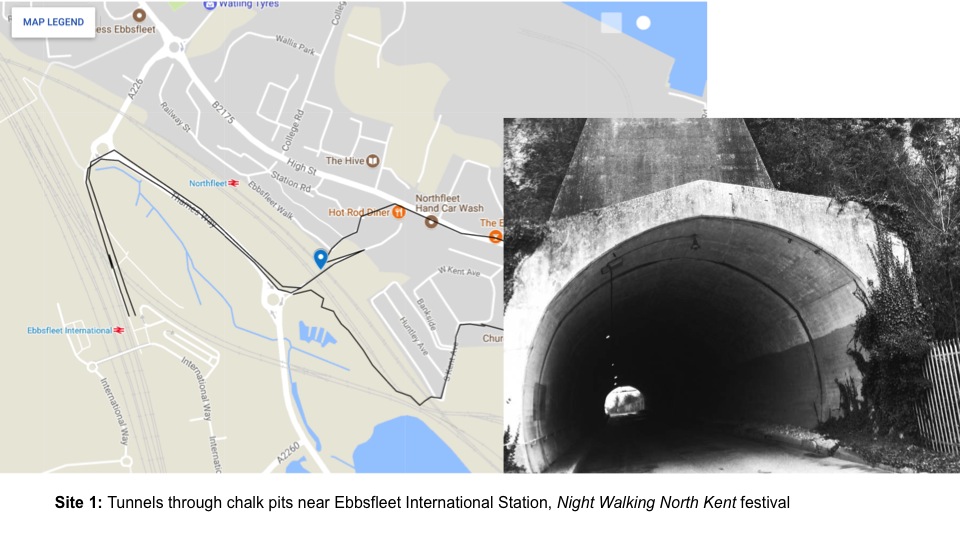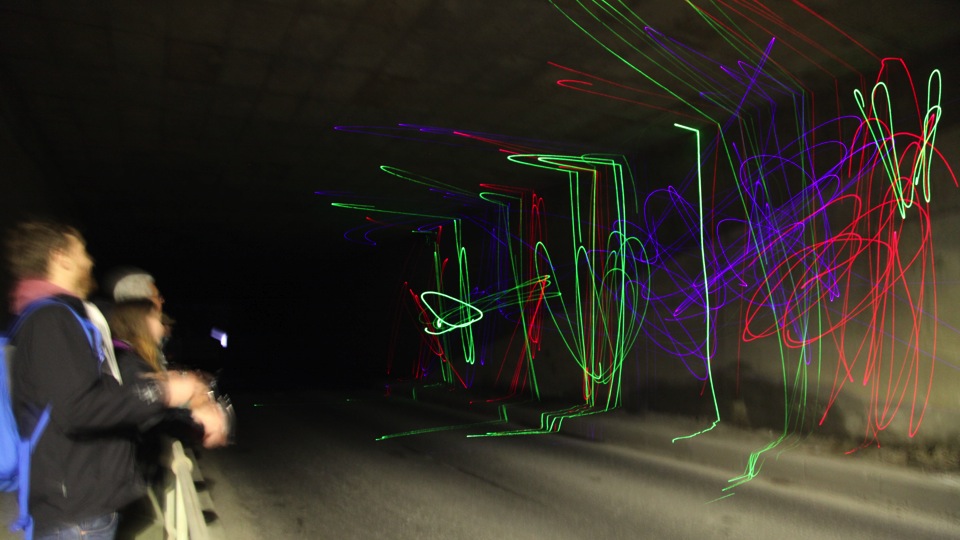 Subsequent performances took place by Regents Canal at Kings Cross and at the opening of the In the Dark exhibition at the Cello Factory.
Originally designed as a piece of visual music to be experienced as part of a walk, the orchestration is based on a chance based score made by walking with paint covered feet over sheets of musical paper.